It is fall in the Guadalupe Valley, the air is crisp and the grape leaves have the first touch of autumn. The harvest is in full swing. It is a driving adventure out into the foothills as Torres Alegre winery is at the very end of a long dirt road, without close neighbors. A raven sits on a post, trying to figure out how to eat the ripe grapes protected by netting. The entrance to the winery is unpretentious, yet here the wine lover will find some of the best wine in the valley. While it would be hard to say any one winery is the favorite, after doing a wine tasting at Torres Alegre, one might be inclined to say just that.
Up the stairs from the parking lot, once through the adobe building's glass doors, the staff is at work processing the tons of harvested grape. The newly completed tasting room is another flight above. The all-glass room takes in a 360 degree breath-taking view. It is as if one is in the middle of a natural bowl surrounded by foothills and vineyards with a glowing opening in the west; a gateway to the Pacific. Leonardo, son of Dr. Victor Torres Alegre, greets us with a big hearty welcome and is not shy about telling the family story that includes great praise for his father's accomplishments that he now shares. As he suggests some of the wines in the tasting, he also shares that Don Victor is well-known throughout the wine world as the only man in Mexico with a doctorate in Oenology. He travels extensively and his wines have received many gold medals worldwide. He studied in France, yet he was always a visionary. He challenged the rules and Leonardo said, "My father never stops learning or questioning. He was told that one couldn't make a white wine for aging. He asked why?" And it is being seen that when handled correctly, white wine can be aged. This father and son team continue to test the rules. "We do not change the structure of the wine. The process is totally natural. It is our signature." The labels state, "All of our grapes are hand harvested and carefully selected by family and friends." Leonardo's enthusiasm is catching as he declares, "This is not about making money. It is a lifestyle. We live with what we need and this serves other people. It is like living in a small universe."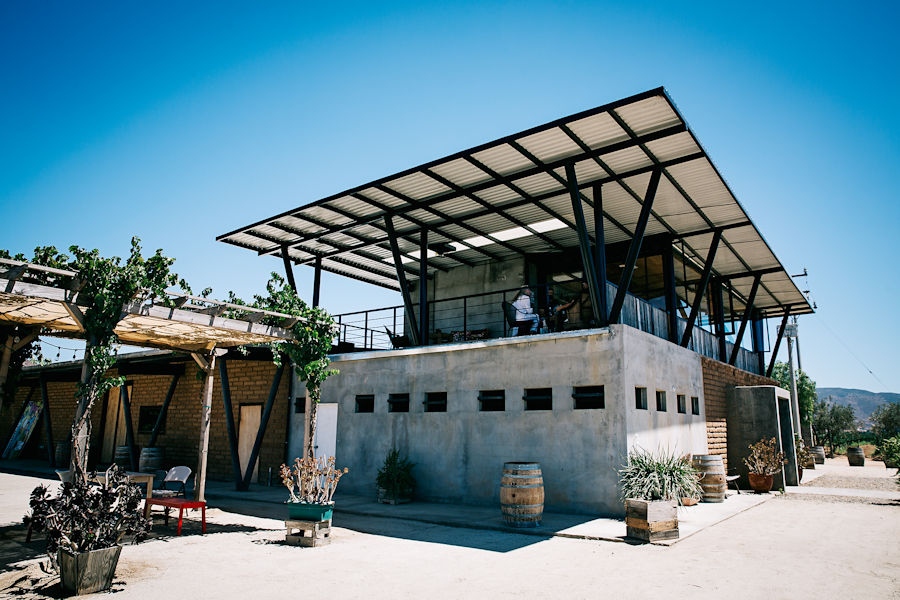 "We invite people to make up their own unique tasting," explains Leonardo. There is a line of what he calls entry wines, especially for those that might be new to wine tasting. The Torres family is committed to wine appreciation and the Del Viko line, created by Leonardo, gives the opportunity. But he hastens to say that these wines, while not as complex as others, still use the best of premium grapes and they are handled with the same care as the reserves. The Viko, 2013 white does not pass through the barrel and is a blend of French Colombard and Chenin Blanc. This is followed with a 2015 rosé of Cab and Grenache and 2012 red blend of eight grapes. The white was such a surprise with the intense aroma and finishing. The blend of reds was truly unique and beautifully complex, yet friendly. This is just the first example of the unique aromas and flavors that are found in the Torres Alegre wines. Leonardo explained that it is all in the way that the grape is handled and they add no chemical, tweaking or adjustment that are found in California wines. The Torres Alegre project is a stunning combination of science and heart, with pure attention to every detail. It starts with premium grapes, sorted by gloved hands combined with sharp eyes of family and friends who literally select each grape individually. The grapes are then fed by gravity into the fermentation tanks below. In this way the grape is moved along gently, not bruising or breaking the skins. A key to the bold, intense uniqueness of each red is the quantity of grapes used per bottle. The average bottle of wine produced utilizes 1.4 kilos of grape. Torres Allegra wine fills each bottle with 3.6 kilos of ripe and juicy fruit. The Cru Garage line of red wines are held in the barrel 24 to 36 months. There are few wineries that hold their wines so long in the barrel. "All effort goes into the quality."
Don Victor makes his way up the stairs and enters the room. He is tall, lithe with thick wavy hair. He speaks Spanish, French and a little English and Leonardo serves as interpreter. Don Victor's eyes flash with an intelligence and humor and it feels like being given an audience with a true elder of the Guadalupe Valley. We are introduced to the red wines and they are all very unique. Cru Garage is named after a humorous story, as this is how father and son began making wine, in their garage. Years ago, Don Victor first worked with Chateau Camou and Barón Balch'é as their Oenologist. In the Guadalupe Valley there were only three wineries at the time and the winemakers were very happy to have the Doctor's expertise.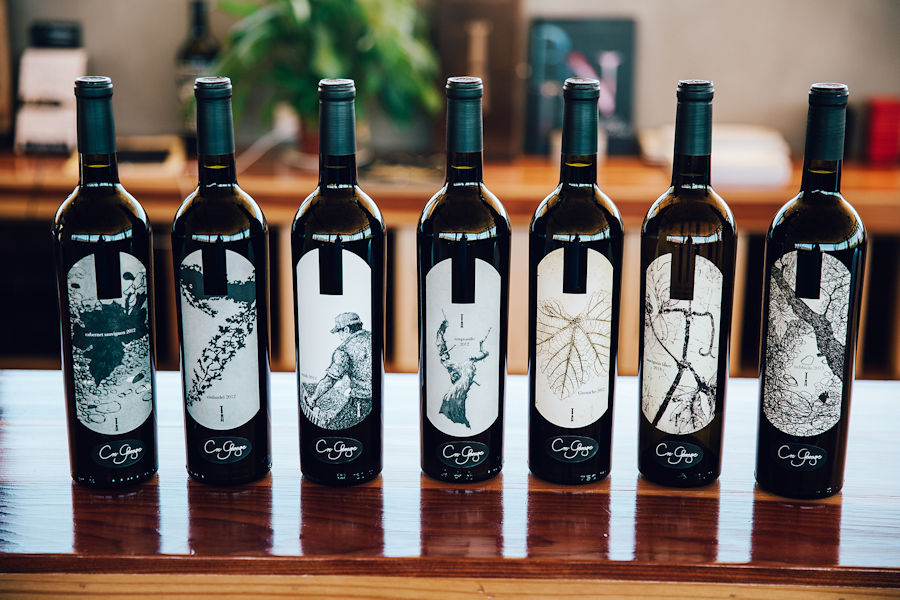 Leonardo reveals, "As a young child my father taught me how to approach life, 'Make sure that your true heart is stamped into everything you do." There is no question that the heart of father and son is found in each bottle of the next presentations, The La Llave 2014 Chenin Blanc and Sauvignon Blanc with 24 months in the barrel. Leonardo uses a Coravin to pour from an unopened bottle. Developed in Napa, this instrument inserts a needle through the cork which serves to deliver a fresh tasting each time and stops any waste of the wine that happens when a bottle is opened for too long. Leonardo says he likes to show people that a white wine can stand up with the reds. What a surprise this offered, as it was complex, smooth and round and would please most red wine drinkers. Smiling, Leonardo adds, "I like to open people's minds."
The 2012 Cab Sauvignon is a limited bottling of only 1,000 to 3,000 a year and held 36 months in new French Oak. The first aromas nearly yells out, "Come Here!" It has beautiful elegant tannins and a lingering that begged for chocolate. Don Victor's favorite is the Zinfandel with its soft invitation and lovely balance. He set out to develop a wine for a perfect pairing with the Mexican Mole. To finish this delicious journey into Torres Alegre wines, their top seller was offered, a 2013 Nebbiolo aged 24 months in new French Oak. In this one tasting shines the whole heart and philosophy of the Torres family. The aroma called to dive in deep and disappear. Dark and friendly, like a secret union, its gift of elegance lingers long after on the tongue and the memory; as the Torres Alegre experience surely will.
Article by Martina
Photography by Cintia Soto