Hidden in the hills of the Guadalupe Valley is Viña de Frannes. A dusty road meanders through the vineyard where the vines are heavy with ripe grape clusters and covered in netting to keep the hunger birds from feasting. It is the first of September and the harvest has not yet happened, even though the famous Vendimia Festival is over. The ancient, boulder strewn-hills create a valley rich for growing. Traveling the distance to Frannes is well worth the effort and pulling into the parking area, a light breeze is welcomed as it plays through the graceful pepper trees. The desert landscaping is clean minimalist, drought tolerant, featuring natural rock and cactus. The tasting room, has two stories with an upper enclosed deck. Below, the floors are rough wood planks and the glass and metal walls allows for a view of the landscape and vineyard. Walking on through to the open patio, the view of the valley beckons with a promise of quiet contemplation, while the silver leafed olive trees move sinuously.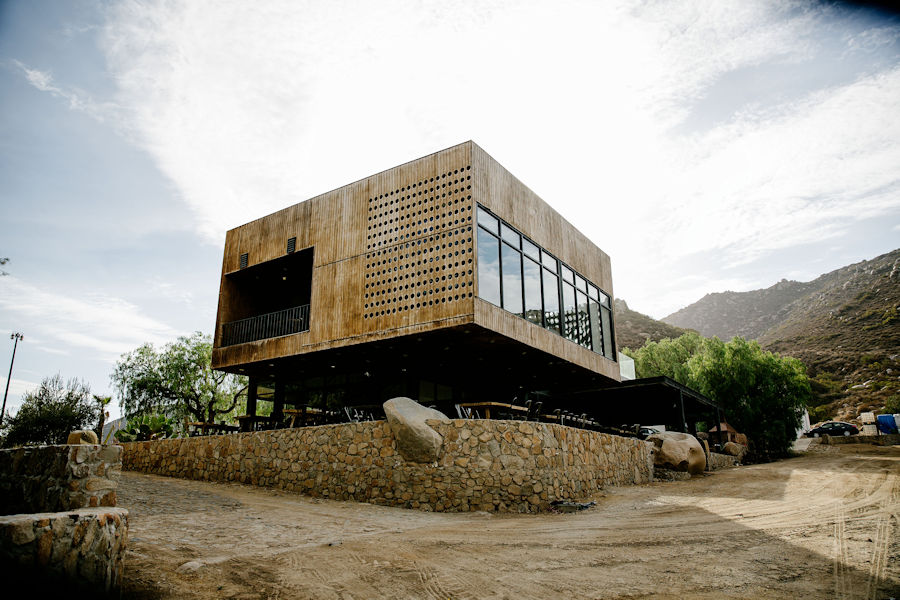 I am greeted by Carlos Mariscal Ortega, Manager. He is immediately engaging and begins to make me feel welcome. We will be tasting the wines of Ernesto Alvarez Morphy Camou, the historic icon of winemaking and known worldwide for his first project in the Guadalupe Valley, Chateau Camou. Now his second project is claiming even higher marks. Don Ernesto gives credit, says Carlos, to Michel Rolland from Bordeaux, who is considered a "rock star" in the winemaking world as the most influential wine consultant around the world. The Viña de Frannes wines carry his name on their labels. We are served the 2017 Sauvignon Blanc with 30 days in stainless tanks. It is a perfect wine for the warm day as its chilled citrus and green apple presentation is like standing in an apple orchard and taking a first crisp bite from the fruit. The next delight was the 2017 Chardonnay with 5 months in French Oak. I taste the lovely tropical fruit with subtle wood notes and this is a white wine with "personality and structure." Carlos shares his great good fortune to have been working with Don Ernesto for a couple of years. "I have the greatest respect for Don Ernesto and how he has treated me like part of the family." And as he continues, I begin to understand how important Don Ernesto's history is to this valley. He is now eighty-one years old, walking in the vineyards and overseeing all the production with a critical eye. But before he turned to winemaking he was an entrepreneur and developer, building great big things in Mexico; dams and infrastructure in Mexico City, as well as the harbor in Los Cabos. The next tasting is the 2015 Rosado with three months in French oak. Carlos grins and says, "This is a dangerous wine." With the first sip I can see why. "It is very easy to drink," he continues. "It has a smoky background that comes from the barrel and is fun pairing with all kinds of food." We follow this with the El Tinto de Frannes 2013 with 8 months in French white oak. Oh, such a surprise richness and in the mouth, earthy with truffle, wood and a hint of dark chocolate. Carlos laughs and says, "We call this a dirty Bordeaux, because it is a classic Bordeaux blend, but with a 'twist' of tempranillo."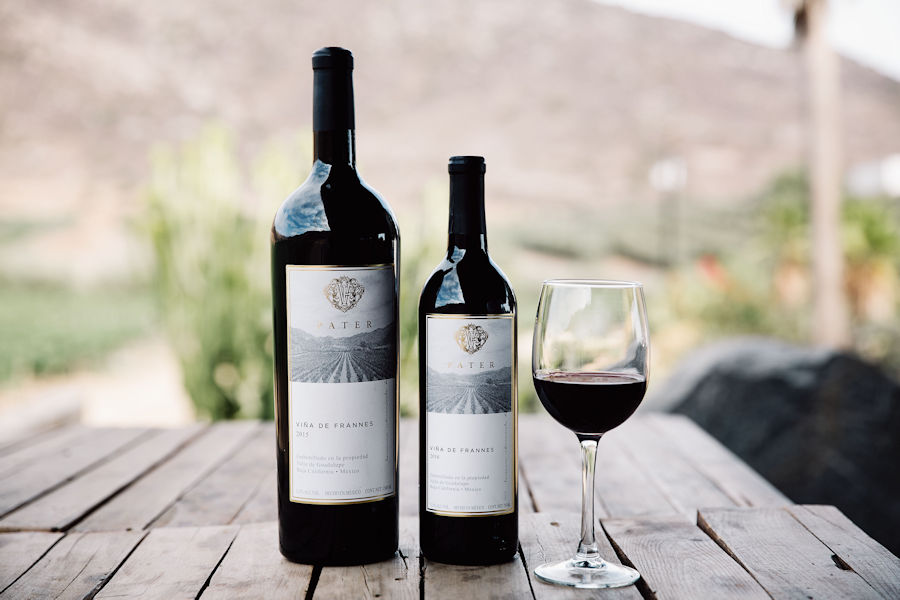 Thoughtfully, Carlos calls Don Ernesto with an invitation to join us. As we wait I am just a little nervous to be meeting someone with such an important presence. Carlos pours a 2012 Merlot with 12 months in French white oak. I admit Merlot is a favorite and this one is so wonderful with its clear ruby color, aromas of blackcurrant, pepper and red fruits. It is elegant and vibrant with a luscious long finish. Don Ernesto enters, dressed in casual work cloths, having just come from pressing this year's harvest of Sauvignon Blanc. As he settles, we are just finishing his favorite, The 2015 Cabernet Franc. So luscious, it is enjoyed by the sophisticated palate with a hint of mystery and powerful satin finish. Don Ernesto exclaimed, "Oh, I love this wine so much." And this leads right into a flow of wine from the master winemaker. "When I was in business in Mexico, I had 75,000 employees. But I'd met my beautiful wife here in Baja when I first purchased this property in the 80s. At that time, I loved the wines from France and Spain. Baja was making wine too, but they were so bad," his blue eyes flashed. "I would ask myself, 'Why the hell Mexican wines are so bad?' In part it is because the Mexican history is about making beer and tequila famous and the Mexican people were not yet educated. I saw the grapes were very good, but I knew they could be better. One day I realized how tired I was and thought if I didn't relax I might die. I asked my wife what she thought about coming back to Baja. She said yes!" They began building one of the first wineries in the valley, Chateau Camou. Don Ernesto then left this first project to create the neighboring Viña de Frannes, which opened in 2009. Don Ernesto's indomitable spirit and his life's work as an engineer was put to good use in developing the present-day vineyard. Water is the biggest issue in the dry Mediterranean climate of the valley. One of his first project was to build a dam in the far reaches of the property. The rainwater fills the reservoir and also collects the run off from the surrounding mountains. This is then fed into underground wells. The fresh underground water is moved into the vineyard irrigation by the ancient method of canals. Don Ernesto stresses, "You make good wine, only if you start with very good grapes."
In the early days, Don Ernesto invited Michel Rolland to come to Baja for the first time. Mr. Rolland was just making a name for himself and still traveled worldwide. Now a team from France comes to consult with Ernesto every year and he comments, "I'm very happy with them, because I have a dream to produce the first 100 Parker point wine from Mexico." Today his quiet gaze looks out over the lush vineyards sheltered between the mountains. He is very proud of what he has created here. He waves his hand toward the wine bottles on the table, "These are my children. I can't live without them! I still make wine with love and I learn something new every year. I have decided I am going to make 'The' number one wine of Baja California." The idea will bring Baja California wines into worldwide recognition. Don Ernesto's philosophy, whether building or making wine is, "Do it right!" Patrick Neri, a wine distributor from Washington affirms, "Viña de Frannes is one of the best, without a doubt. Certainly, going to be one of the main estates to watch going forward." No one would argue that Viña de Frannes is a destination winery for visitors who love and can appreciate the best of the Baja California wines.
Interested in trying Vina de Frannes' wines in the U.S.? Visit Vina de Frannes' online wine room at Patrick Neri Selections to buy online now!
Article by Martina
Photography by Cintia Soto