There is an entertaining, somewhat cultish, movie amongst wine lovers called Bottle Shock. It tells of the time period in 1976 when Napa Valley became known to the world. For years Napa had been producing world class wines within the state of California, with very little distribution on the east coast. One day a British "wine snob" from France made his way to Napa to bring back California wines to a blind wine tasting in France. Napa Valley vintners pulled together to take on the challenge. Chateau Montelena sent Bo Barret to France with a bottle of Chardonnay. You can imagine the shock when the French judges picked Chateau Montelena's chardonnay over all their own French wines. Suddenly the news was out and everyone wanted to taste this wine from California. The rest is history. It has been my contention all along that the Baja wines are poised, as were the Napa wines in 1976, to become world renowned. I admit I was a bit starstruck when I met Gerard Zanzónico for the first time, learning that when he was a young man, he had worked for Chateau Montelena shortly after the infamous Paris tasting.
Today, Gerard Zanzónico has found his way to Baja California and has been a consultant for MD Vinos, pronounced (em-ay-DAY), in Valle de La Grulla since the 2015 harvest. MD has a convenient tasting room in Valle de Guadalupe across the highway from the Museo de La Vid y El Vino, The Vine and Wine museum.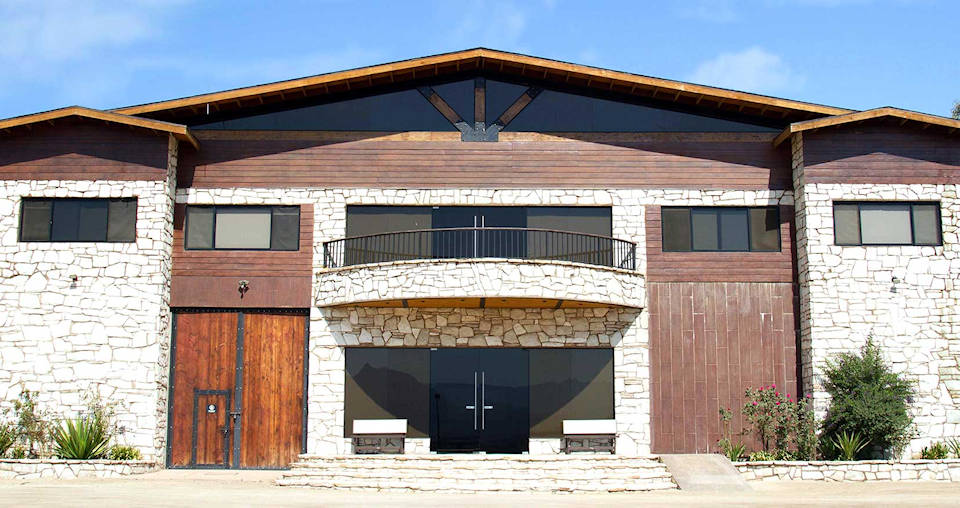 I met with Gerard to learn about his journey from Napa Valley to the Baja California wine region. "I was 29 and making my way as a classical bass musician. Not long after moving to Napa Valley I was invited to a party with horseback riding. When I fell off the horse, it was Bo Barrett, of Chateau Montelena, who picked me up off the ground." Bo offered Gerard an opportunity and this brought Gerard to Chateau Montelena. He has been making wine for forty years now and has produced stellar wines alongside the top names of the Napa Valley wine world. He was awarded 100 points by wine critic Robert Parker four times. Gerard's limited ten barrel productions, made for Del Dotto Family Winery, sold for $500 a bottle. Gerard also received high points from the Wine Spector's top 100 wines of the world for both his Chardonnay and Cabernet Sauvignon.
Today Gerard pours his Baja wine with his own label, Vinos Zanzónico, for us. It is a 100% Syrah with 14 months in new French oak and nine months of bottle aging. The aroma is alive with fresh fruit, black cherry and plum. I didn't want to leave its mystery. The grape extended its invitation and made me want to dive into the glass and swim around. Gerard shares his own interpretation of this wine, "I really love the bouquet so much, I often don't need to actually drink it. I could lay in a hammock just enjoying the bouquet." He continued his explanation, "There is a density, to this wine. It is full in the mouth and imparts the essence of a forest floor, with a hint of mushroom, spices and kiss of oak. A full bodied wine like this is crafted using the whole berry fermentation process and 100% free run, meaning the fruit is not pressed before fermentation.
I asked, "How did it happen that you found your way to making wine in Baja? Gerard smiles and says, "It just unfolded, something that was meant to happen. My wife and I have always loved Mexico and spent a lot of time here. We enjoyed our visits to Baja and I began to think about creating my own wine here. I was given contacts in the valley and had this goal in mind that I'd find a winery that would like to make a trade for my consulting in return for the use of their facility." He stopped and took a sip of his wine, savoring it, before continuing, "It was suggested that perhaps Manuel Delgado might be interested. I made an appointment and laid out my idea." Grinning, Gerard quipped, "We drank a bunch of wine. Manuel was still a little bewildered about the idea of a trade. So I suggested that Eduardo, his son, come with me to harvest in Napa, and when we returned, I was hired on as a consultant."
I was very curious where he thought Baja California wines were headed. "Baja is right at the cusp, it is on the cutting edge of what is going on. As a wine industry, Baja is in a good position and it is on its way." Gerard continued adamantly, "Amazing and very creative things are happening here. The people are passionate and they have a calling. I see this like Napa, attracting people from all over the world for Baja California's world class wines and world class restaurants. It will happen. There is so much opportunity and it is so exciting. Eventually, when the vintners and vineyard owners are on the same page and operating together, the sky is the limit!"
Visiting MD's tasting room in the Valle de Guadalupe saves you an hour's drive to MD Vinos' production facility in Valle de La Grulla, south of Ensenada. You can taste the full range of wines which were made while Gerard was consulting from 2015 to 2018, as well as the Zanzónico personal label. Eduardo tells how he experienced the arrival of the iconic winemaker, "My father called me into the office one day. I was surprised, as that usually didn't happen. There I met Gerard and heard his story and the idea of a trade for our facilities for his amazing background. We weren't quite sure what this would mean for us. We had no experience in this way." Eduardo continues as he pours a 2015 blend of Cab and Syrah, "All our wines are held 18 months. There is a touch of oak, but we want the wine to be more about the grape. Because the wine is allowed to age for 18 months, it is more mature and develops more body and a longer finish."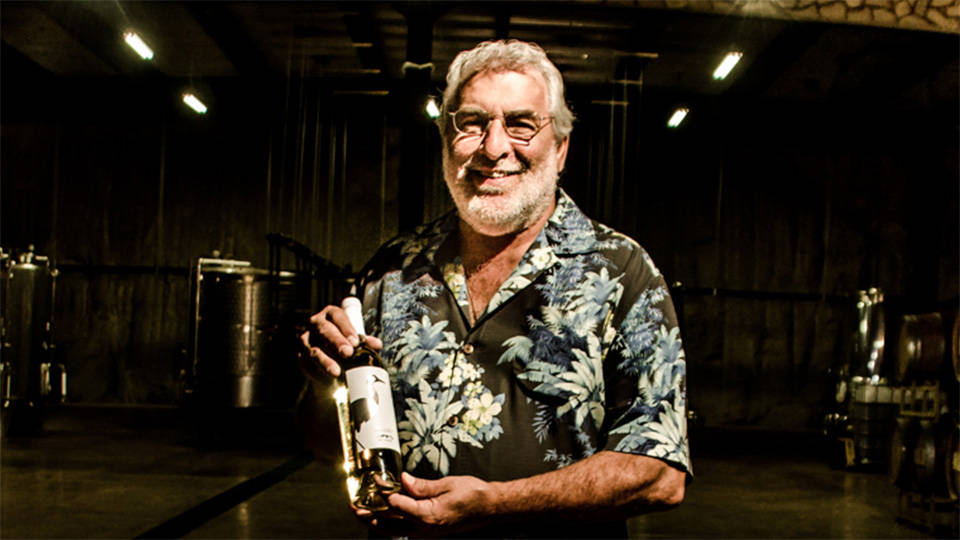 Eduardo continues his story, "My time with Gerard in Napa was amazing. I learned so much and I knew that this would be my life's work. Gerard knows how to explain what needs to be done and I am learning all the time." He then pours the 2015 Syrah and comments, "I feel very comfortable with him. He has won so many metals with his wines and I am receiving an amazing education." The Syrah aroma was distinctive, full of plum jam. I appreciated the rich black berry on the palate with a pleasant dry finish. As Eduardo pours the 2016 Nebbiolo he comments, "You know, wine making and music have a lot in common. If you go into relationship with the wine, it gives to you the same thing that music does, as there is something which touches you that has no words." This Nebbiolo was like a dark quiet forest with rich dark plum and a long berry finish. Savoring it, not rushing away, brings to mind what Gerard said, "It's like having a friend with a warm shoulder." MD Vinos has a bright future under the auspicious guidance of Gerard Zanzónico, who has found his way here just as Baja California's winemakers enter into the exciting and epic journey of producing world class wines.
Article by Martina
Photos courtesy of MD Vinos