Buena Vista Launches East Cape
By Greg Niemann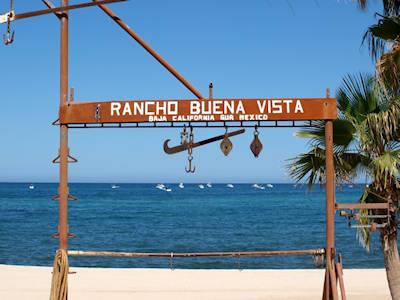 These days when you think of the East Cape of Baja California Sur, fishing resorts automatically come to mind. However, it wasn't always that way. Two resorts, Rancho Buena Vista (1952), and Buena Vista Oceanfront and Hot Springs Resort (1976), helped pave the way.
The oldest East Cape resort is the legendary Rancho Buena Vista, built back in 1952 by Herb Tansey. Established as a fly-in resort, paradoxically it was a plane crash that led to the development of the Rancho Buena Vista and a later plane crash that took the life of its founder.
In 1946 former World War II pilot Herb Tansey was captain of a TWA Constellation which had crashed over Shannon, Ireland. Tansey and 37 passengers survived. The rest of the cockpit crew were among the 12 killed. Tansey himself had to have his leg amputated about six inches below his knee. It turns out that there was something wrong with the plane's altimeter, so Tansey sued and was paid a settlement by TWA.
On the ground and aided by crutches, Tansey began teaching aeronautics in San Diego at a company that would one day become PSA (Pacific Southwest Airlines). One of his students, Enrique Garcia, mentioned that he knew of a "ranch for sale" way down in Baja California. So Herb Tansey, along with Garcia's father Jose Garcia, and student Olen Burger flew down to look it over. There was no landing strip, so they landed on the soccer field at the nearby village of La Ribera.
The goat ranch called the "Buenavista" was on an East Cape bluff right on Las Palmas Bay. Immediately impressed, Herb Tansey suddenly knew how his settlement money would be spent. He bought the land, incorporated in 1951, built two cabins he named Rancho Buena Vista and opened for tourists in May 1952.
During the 1950s Herb built his dream resort. Initially he had Jose Garcia manage the fledgling enterprise, while he continued business in San Diego. It wasn't long before Tansey moved from California to his new resort.
They arranged to have guests picked up from private planes at a new airstrip built by members of the Verdugo family. It was an excellent 2,500' long dirt strip less than a quarter mile away from the ranch. Others arrived by either a three-hour taxi ride or a 20-minute charter plane ride from La Paz (75 miles). These days, most people fly into the international San Jose del Cabo Airport, only 35 miles away.
Tansey built rooms duplex-style in a half moon concentration around the main dining/social center in the center. He also hired Olen Burger and another former student from San Diego, Frank Van Wormer. Frank liked the area so much he enticed his brother Bobby Van Wormer to join him. Bobby also was hired at Rancho Buena Vista and later became manager. (In 1966 Bobby left to establish the first of his East Cape hotels, the Punta Colorada. The Van Wormer sons still own the Punta Colorada and the Hotel Palmas de Cortez in nearby Los Barriles).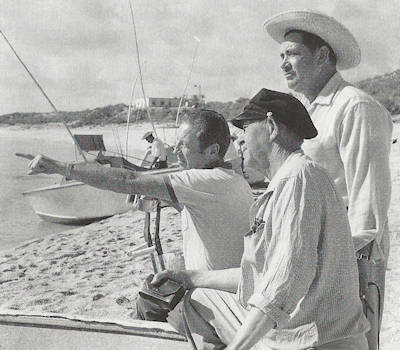 The Buena Vista area is a sportsman's paradise, with excellent fishing for tuna, marlin, wahoo, sailfish, dorado, etc. right offshore. In establishing chartered fishing at Rancho Buena Vista, Tansey and Garcia started off the enterprise with two 19-foot outboard cruisers which they bought from Ed Tabor, whose Flying Sportsman Lodge up in Loreto, BCS, had opened in late 1951.
They soon began to offer super pangas or cruisers and a complete service to clean, freeze, and prepare, even smoke your catch.
Tansey continued to improve upon his dream throughout the 1950s even though the business was mostly in the red, and for a while he actually considered closing.
The silver lining ahead came in January 1957, when Western Outdoor News columnist Ray Cannon made his first trip there. The very popular outdoors writer was accompanied by Frank Dufresne, editor of Field and Stream. The journalists fell in love with the place and Cannon began to write the first of many articles about Rancho Buena Vista. The publicity generated immediately began attracting fishermen to the East Cape. Rancho Buena Vista soon became the most popular resort in all of Baja California.
Tragedy struck on January 1959 when Tansey, at 45 years of age, and one of his employees, Arthur Young, were killed when Tansey's Ercoupe private plane crashed between La Paz and the rancho, near the village of El Triunfo.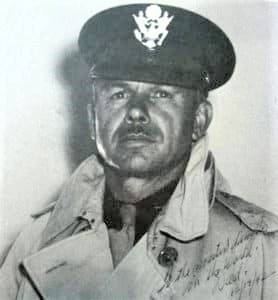 Tansey's widow tried to run the operation but really wanted to sell. Ray Cannon had earlier met former U.S. Army Colonel Eugene Paul Walters and they often fished together. Cannon also knew the Colonel was interested in just such a business to buy for his retirement. So he contacted Walters who jumped at the opportunity. In March 1959 Col. Walters became the new owner of Rancho Buena Vista. Walters and Cannon became close friends until their deaths almost two decades later.
Walters served with distinction in Germany in World War I. In 1941 he was called to Hollywood and among other projects worked for famous director Howard Hawks as a U.S. Army Technical Director for the Academy Award winning movie "Sergeant York." He was recalled in World War II and after the war was sent back to Germany to oversee much of the reconstruction there.
In his new career at the Rancho, the Colonel kept Bobby Van Wormer as manager and later hired Ted Bonney. Bonney's fishing interest and mechanical mind helped create the largest fishing fleet in the area.
Colonel Eugene Walters (1895-1977) turned the rancho over to his son, retired Navy Lt. Commander Charles "Chuck" Milton Walters. The Colonel died in 1977, and his son Chuck in 1981, Chuck is buried next to Tansey in an enclosed area on the hill above the Rancho Buena Vista.
The hotel is now owned and managed jointly by Colonel Walters' grandson, Mark Walters, and Eduardo Hermosillo, a member of the Hector Hermosillo Jr. family, which had acquired an ownership interest.
During its long tenure as the oldest fishing resort in the East Cape area of Baja California Sur, Rancho Buena Vista has attracted worldwide sportsmen, from actors (John Wayne, Bing Crosby, Chuck Conners, etc.) to statesmen (President Dwight Eisenhower). They knew a good thing when they saw it.
Hotel Buena Vista Beach Resort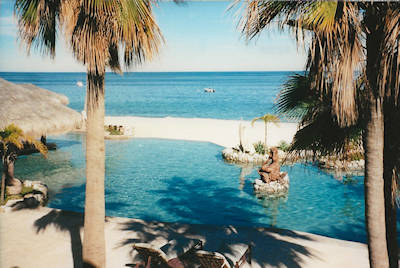 A short distance from the Rancho Buena Vista is an oasis fed by clear, natural hot springs. In 1976 Jesus "Chuy" Valdez opened a 12-room hotel that was originally called the Spa Buena Vista. Some of the buildings had been built back in the 1940s as part of the residence of the territorial governor.
Now officially called Buena Vista Oceanfront and Hot Springs Resort, it has grown to become one of the more popular on the East Cape and offers all sorts of fishing and hunting packages for guests. The Mediterranean-style bungalows with private patios and hammocks are buried in the foliage of the lush grounds. El Navegante restaurant serves traditional Mexican dishes for breakfast, lunch, and dinner.
For non-fishing family members there's swimming, snorkeling, kayaking, hiking, tennis, biking, horseback riding, and even a massage therapist.
Still owned by the Chuy Valdez family, sons Esaul Valdez and Axel Valdez took over the resort management, with Axel Valdez currently the general manager.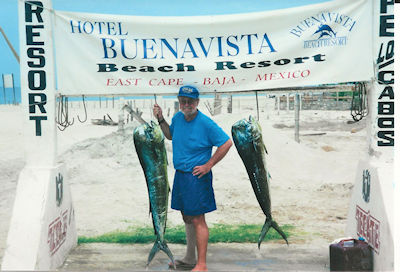 There are numerous fishing tournaments held each year at the Buena Vista Oceanfront and Hot Springs Resort, including Chuy's Catch and Release Tournament, the Neil Kelly Fishing Tourney, the East Cape Big Game Blowout sponsored by Aero California/Western Outdoor, and the prestigious Bisbee's East Cape Offshore Tournament.
In 2001 I entered the Neil Kelly Fishing Tournament there and was surprised to win Third Place on that trip with the help of a couple of nice bull Dorado.
Two years later my brother Tom and I couldn't find the elusive Dorado that day, but we did catch and release a marlin and couple of nice sailfish. He'd fished Cabo San Lucas before, but never the East Cape. Impressed with the resort and the fishing, his immediate plan was to make a return trip with his wife.
There's big fish being caught all year long at one of the East Cape's premier places. And that's the area called Buena Vista.
About Greg
Greg Niemann, a long-time Baja writer, is the author of Baja Fever, Baja Legends, Palm Springs Legends, Las Vegas Legends, and Big Brown: The Untold Story of UPS. Visit www.gregniemann.com.