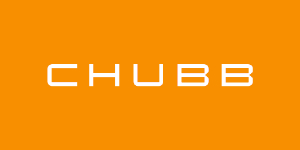 Read the full Chubb Seguros Conditions
Read more
Chubb Platinum Assist
All Chubb Seguros auto policies, Platinum and Standard, include Platinum Assist, a comprehensive legal, medical and roadside assistance service. Platinum Assist is available 24 hours a day and staffed with bilingual representatives. Coverage details and exclusions may be reviewed in Chubb's General Conditions. The service includes:
Legal Assistance and Bail Bond:
Automobile accident assistance and legal defense
Legal assistance in case of suffering any type of crime
Legal assistance in case of property damage or bodily injury to third parties
Legal assistance in case of fatality to insured or passengers
Legal assistance in case of other types of accidents
In the event of a car accident, bail bond(s) will be posted up to US $30,000 or its equivalent in pesos. If necessary, the bail bond limit may be increased to match the limit of liability stated on the policy.
Medical Assistance
Medical assistance is available for up to 5 vehicle occupants
Land ambulance transportation within Mexico
Air ambulance transportation within Mexico in case of emergency
Medical references available 24 hours a day for local doctors and medical services
Transportation or repatriation in case of fatality or extended illness to insured or passengers
Trip continuation service by airplane or bus in case of an extended illness
Round trip airplane ticket and hotel for a relative or friend to visit insured in case of serious injury, illness, or fatality
Roadside Assistance:
Basic roadside assistance provided in case of lockout, flat tire, lack of fuel or jumpstart
Towing to nearest repair shop or up to US $1000 limit to another location in case of accident or breakdown
Rental car in case of an accident or theft of the insured vehicle
Additional Features:
Airplane or bus tickets home or to continue to their destination in case of theft, total loss or extended repair of the vehicle
Tourist information such as weather, sporting events, museum schedules and travel reservations
Urgent message services
Cash advance