Baja Lifestyle and Travel Expo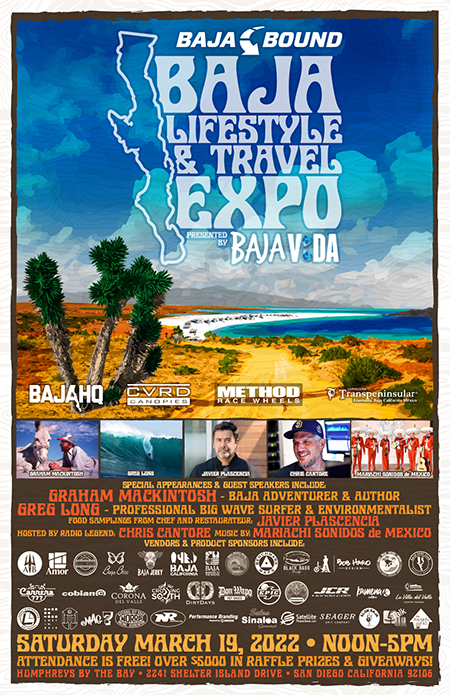 Baja Bound is proud to announce the first ever Baja Lifestyle and Travel Expo presented by our amigos at Baja Vida! The expo will be held in San Diego on Saturday, March 19th at Humphrey's by the Bay and will feature 40 vendor booths, live music, presentations and a bunch of great raffle prizes! San Diego radio legend Chris Cantore will host the event and our special guests Graham Mackintosh and Greg Long will be sharing some of their epic Baja adventures with the audience. Acclaimed Baja chef Javier Plascencia will dazzle your tastebuds with his culinary samplings while the sounds of Mariachi Sonidos de Mexico transport you south of the border!
Please visit the Baja Expo Facebook event page to RSVP!
The vendors represent a great cross-section of all things Baja, so you can expect everything from off-roading, surfing, food, beer, wine, destinations, media, tour operators, clothing, authors, tourism, maps, real estate, non-profits and more! Confirmed vendors include: AB Off The Grid Catering, Amor, Baja Bound Moto, Baja Bliss BNB, Baja HQ, Baja Jerky, The Baja Tourism Board, The Baja Bug Movie, Baja Vida, Baja Bound Racing Team, Baja: Window to the South, Benchmark Maps, The Black Bass Lodge, Bob
Haro Design, Baja Real Estate Group, Baja Rentals, Baja Surf Club, Carrera 777, Cava Maciel, Cerveceria Transpeninsular, Cobian Sandals, Corona del Valle, Crossing South, CVRD Canopies, Desert Dust, Dirt Days, Don Wapo Hot Sauce, Epic Surf Tours, Herkal Foods, JCR Honda, Kamena Outdoor, Linden Surfboards, Lost In Baja, MAG-7, NORRA, Nite Rider, Performance Branding, Salsa Sinaloa, San Diego Loyal, Satellite Phone Store, Seager Grit Company, Slow Baja, The Animal Pad, Vinos Lechuza and more! Scroll to the bottom of the page for links to all of the vendors!
Thanks to the generosity of our sponsors, this event is completely free and open to all ages of Baja lovers! Be sure to check out and support our friends at Baja Vida, Method Race Wheels, Cerveceria Transpeninsular, CVRD Canopies and Baja HQ.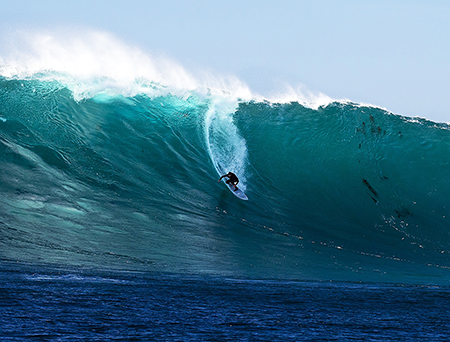 We will also be giving out free event goodie bags for the first 500 people through the door that will already include a raffle ticket! Additional raffle tickets will be available for purchase with all proceeds going to non-profit organizations that Baja Bound supports.
There will be a limited amount of free parking in the Humphrey's restaurant parking lot and plenty of free public parking across the street. Paid parking spots will also be available in the Humphrey's hotel parking lot. Questions about the expo? Email: expo@bajabound.com
Please visit the Baja Expo Facebook event page to RSVP!
Visit the links below to learn about all of our Baja Expo vendors!