Escapar a la Baja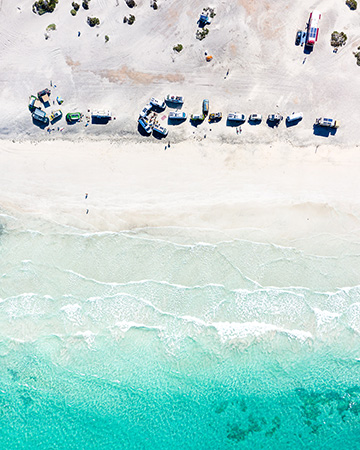 Escapar a la Baja, Tres is the the third running of the annual, free, all-ages, pet friendly, overlanding & vanlife gathering on Playa el Tecolote in Baja California Sur. The event is a unique opportunty to meet up with fellow travelers and like minded adventurers, while camping on one of the most scenic beaches on the Golfo de California just 45 minutes from La Paz. Escapar a la Baja will be held from February 4-6, 2022. Although the first two Escapar meetups only had about 60 campers, currently over 300 rigs are confirmed to be in attendance, with more getting on board each day!
All attendees are encouraged to participate in the experience: host a happy hour, share your art, put a jam session together, but most of all, enjoy Baja!
Although there are some restaurants down the beach with facilities, it is recommended that campers to bring their own food and water. There will be porta-potties avaliable near the camping area.
Saturday night will feature a big bonfire on the beach for all campers to enjoy!
Please note that all Covid protocols will be enforced when necessary, so be respectful to the Baja community and your fellow travelers!
Escapar a la Baja is brought to you by The Journal of Lost Time, Overland Expo, Sēkr, Baja Bound Insurance, Go Power!, Mountain House, and Venture Libre
¡Viva Baja!