5 Realign - San Ysidro Border Closure and Construction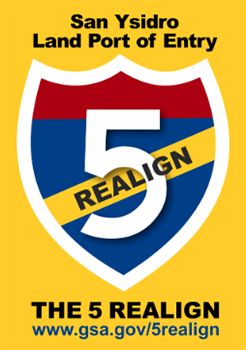 The much awaited expansion of the southbound San Ysidro/El Chaparral border crossing into Tijuana will be underway at the end of this month. The goal is to expedite crossing into Tijuana by expanding the current five southbound vehicle lanes into 10 total lanes. In the meantime, what does this construction project mean for us Baja travelers?
From 3am on September 23rd to 12pm on September 25th, the southbound border crossing at San Ysidro will be closed for 57 hours. During the closure, drivers on the southbound I-5 and I-805 will be re-directed onto state route 905 to cross at Otay Mesa. Delays are expected, but Mexican Customs authorities are prepared to expedite traffic. It is recommended to consider other ports of entry such as Tecate or Mexicali as well.
NOTE: Northbound vehicle traffic and all pedestrian traffic out of Mexico at San Ysidro will not be affected.
What can be expected after the southbound lanes into Tijuana reopen?
After the reopening of the southbound lanes into Tijuana on September 25, 2017, the number of southbound lanes into Tijuana from the I-5/I-805 will be reduced from the current 5 lanes to 3 lanes for approximately eight to nine weeks (end of November).
At the end of November, an additional lane will be opened for a total of four southbound lanes until June 2019.
A total of 10 southbound lanes will be opened at project completion in the summer of 2019.
Drivers are encouraged to plan their travel accordingly and find out the latest updates in order to minimize delays.
Additional Resources:
GSA - The 5 Realign Project
GSA's FAQs about the 5 Realign Project
GSA's I-5 Realignment Fact Sheet (PDF)
Proyecto de Realineación de Interestatal 5
Get the Border Traffic App on Itunes
Get the Border Traffic App for Android