The Grandpas of San Jacinto
By David Kier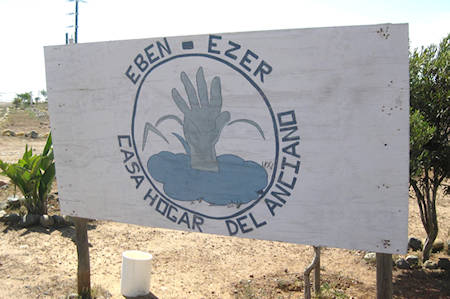 I have heard it talked about; a place where old men, without family to care for them, live out their final days. A place where any donations of clothes, bedding, or food, are appreciated by everyone there. When first told it was at San Jacinto, I imagined the shipwreck location where a few homes are located along the coast. I would discover another San Jacinto, much closer to Highway One.
During a recent trip with friends Tom, Phil, Ed, Mariam, Debbie, Ken, and Rudy, I would finally see the grandpas' home. Our group, with four vehicles, was on a trip to Mission Santa María. Tom had collected bedding to donate, and Rudy had been storing that at his Baja beach home. Phil and the others, traveling together, made a stop in Ensenada to purchase food to donate.
The 90-mile drive from Ensenada was uneventful and now, a bit easier with the new, wider section of highway climbing out of the Santo Tomás Valley. Having two lanes going south for that long, uphill drive was nice! Between kilometer posts 149 and 150, we turn west. There is a large sign for Punta San Jacinto at the junction. Between the highway and the coast, is the small ejido village of Mesa de San Jacinto. The grandpa's (or elder's) home is there, just one mile from the highway.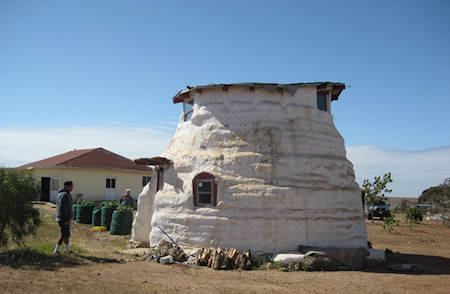 As you near the village, the grandpa's home is on the right, next to a 'beehive-looking' house. You can't miss it! A large sign says Casa Hogar del Anciano ('Home for the Elderly') and a smaller one offers wood for sale, with "Help Elders Home" (in English). GPS for the Grandpa's: 30°53'10.5″N 116°07'24.9″W
We all met up at the grandpas' where we would learn more from the men who ran the home. Living in the 'beehive' house are brothers Jesus and Guillermo. Guillermo speaks English, recently arriving from Arizona to join his brother helping the grandpas. Juan is the pastor in charge of the program. He arrived shortly after we did. Guillermo translated our conversations as well as if he had worked at the United Nations! Jesus printed the official name here for me. When I got home, I found them on Facebook.
Between the home and the 'beehive' house are some interesting-looking, raised vegetable planters that I admired, being a bit of a garden fan. That was after our tour of the facility, and a look inside the interesting house that Jesus and Guillermo live in.
The experience was quite rewarding, and I think being so easy to find and drive to, others might like to quickly visit and bring donations to help the grandpas of San Jacinto.
This story of this trip will continue...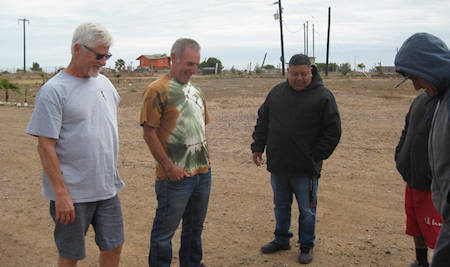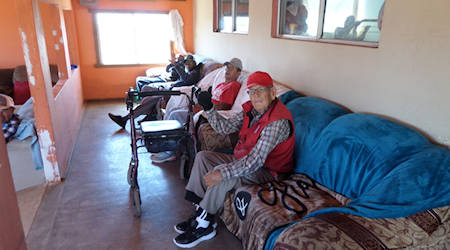 About David
David Kier is a veteran Baja traveler, author of 'Baja California - Land Of Missions' and co-author of 'Old Missions of the Californias'. Visit the Old Missions website.